Available in Combo or Head
Overview
Specs
Colors
Video
Is it Right for Me?
Tab 1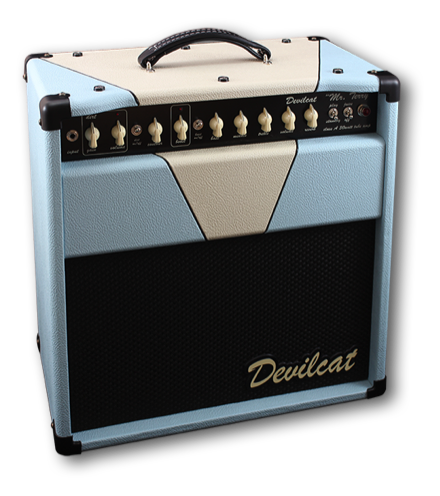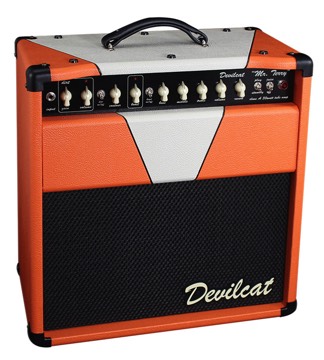 Everybody loves our Mean Jean! Some industry top professionals were asking us to make a louder, 30 Watt version with a smooth as silk sound.... Guess what? We did! We call it the Mr. Terry. The Mr. Terry is an awesome boutique sound in a sexy suit!

Here's the specs in a nutshell:

• 30 Watt Class A Tube Amplifier
• Cascading channels sharing one EQ
• Clean Channel
• Boost Channel
• Dirt - with independent volume and gain
• Reverb (Long Tank)
• Effects Loop
• External Speaker Out (4 or 8 Ohms) - (Custom 16 ohm by request)
• Footswitch - controls Dirt and Overdrive
• Weight: 54 lbs (59 if you get the '57 cabinet design)

Tab 2
Speaker Config: 1 x 12 in. design at 16 Ohm
Speaker: Jensen Jet Falcon 12"
Power: 30 watts tube
Output Tube Type: 6L6 or EL34
Class: A
Preamp Tube Type: 3 x 12AX7, 1 x ECC803
Dirt Channel: Gain, Volume (uses preamp of active channel)
Clean Channel: Gain, Volume, Low, Mid, High (vintage American Clean)
Boost Channel: Gives you a volume boost!
Contour: Allows you to set the overall contour of the amplifier.
Master Volume: Yes
Cascading Channels allow you to stack the dirt on the clean channel
Master Reverb: Yes
Effects Loop: Yes
Power Cable: Detachable 12' IEC
Footswitch: Two button lighted switch. (Dirt, Boost)
Input: 120V AC power.
Fuse: 3.15 AMP Mains Fuse (Yes, there's supposed to be an "s" in Mains…. it's a technical thing, y'all….)

Chassis: Galvanized Steel – MADE IN USA
Panels: Powdercoated Galvanized Steel - MADE IN USA
Cabinet: Maple Plywood – MADE IN USA
Covering: Tolex – MADE IN USA
Handle: MADE IN USA
Grill Cloth: MADE IN USA
Knobs: MADE IN USA
Circuit Boards: MADE IN USA
Tubes: JJ/TESLA® MADE IN SLOVAK REPUBLIC
Speaker: Jensen Jet Falcon 12" MADE IN ITALY
Reverb Tank: Accutronics® short tank
Transformers: Our output transformers are 75 watt transformers to avoid saturation. You will appreciate the sound!

Weight: 54 Lbs, 59 Lbs with '57 cabinet
Dimensions: 20" Wide, 22" High, 11" Deep

100% HANDMADE IN USA
Tab 3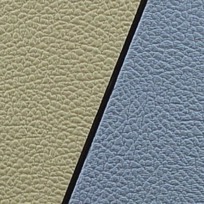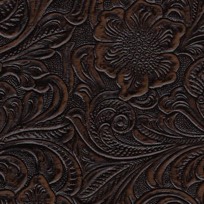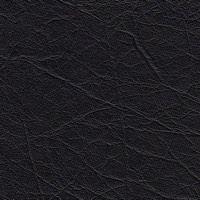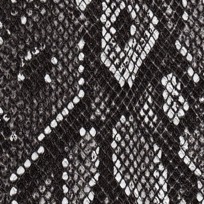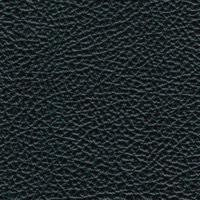 Tab 4
Tab 5
"I'm in a classic rock band and I like it clean and a little dirty":
Funny you should say that…
We gave this amp PLENTY of clean headroom and a sweet dirty tone!
This 30 watt amp is perfect for live gigs and in the studio. It will break up naturally and give you that edgier classic tone.
For Blues:
YES!
We gave this amp PLENTY of clean headroom AND DIRT!
The Dirt channel is like a nice stompbox built beautifully into an amazing amp!
This will also break up at just the right volume to allow you to get a pushed tube overdrive.
For Country:
ABSOLUTELY!
Offers that nice break up (just over the edge) that country players dig!
Plenty loud enough for your live shows and has lots of twang to cut through that mix!
For Jazz:
YES!
We gave this amp enough of the clean headroom you need, but it will break up!
Like we said, the treble will allow you to dial into the right spot.
It's smaller and lighter than the Jimmy—you'll appreciate that at Jazz gigs!
For Metal:
NOPE!
This amp is not for you, shredder! It breaks up naturally and that ain't your thing!
There's no serious gain in this one. It's for the "classic" gain crowd.