Pairs PERFECTLY with our 112H, 112V or 112Mini Cabinet!
Overview
Specs
Colors
Videos
Is it Right for Me?
Tab 1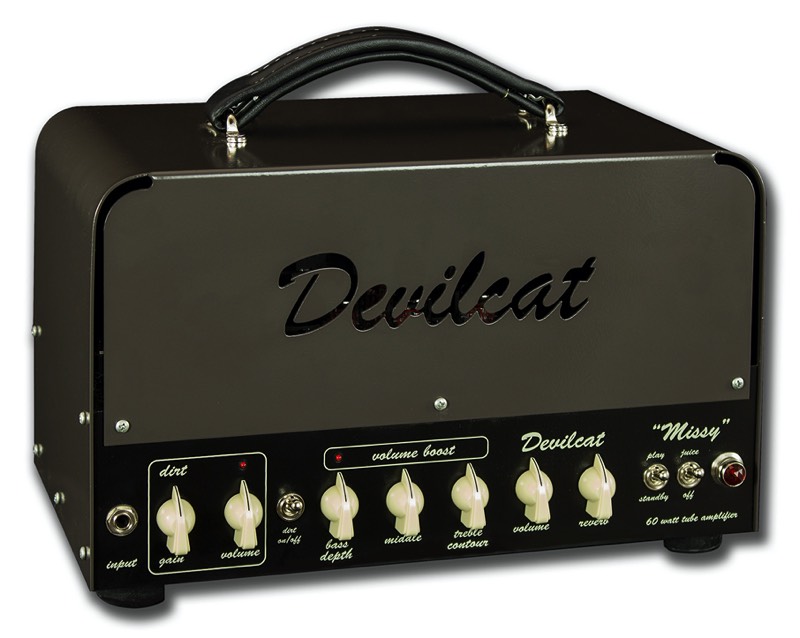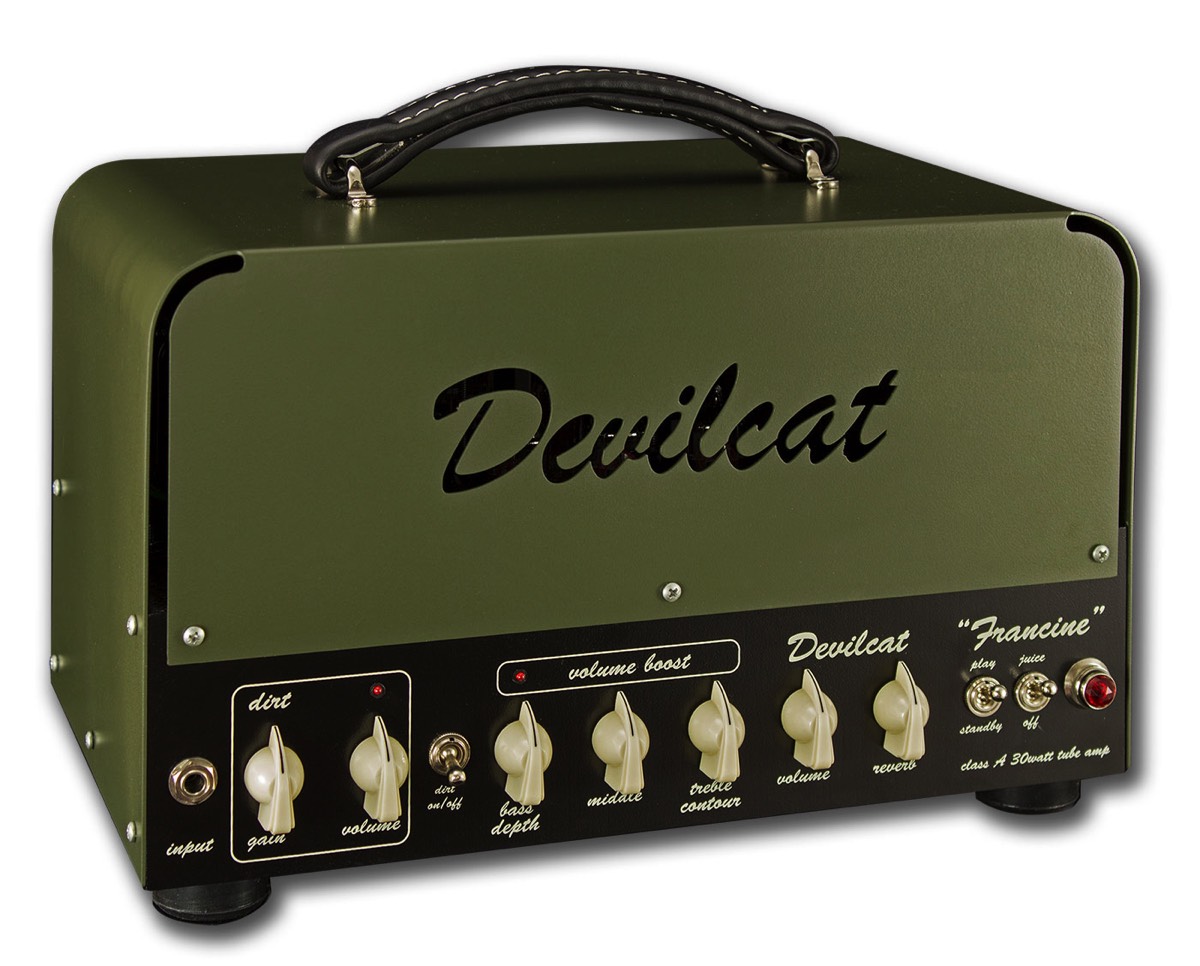 Named after Chris's Sister, the Missy is a POWERHOUSE TANK in a small package!! This ain't no lunchbox! This is an AMMO CAN! It's JAMMED PACKED with features that YOU CAN USE!! We took a simple idea of building a smaller format "ammo can" around a real spring reverb tank. The result - the Missy!

Here's the specs in a nutshell:

• 60 Watt Class AB Tube Amplifier
• Clean Channel
• Dirt Channel
• Master Volume Boost
• Reverb (Short Tank)
• Effects Loop
• External Speaker Out (4, 8, or 16 Ohms)
• Footswitch - controls Dirt and Boost
• CARP™ (Corrosive Agent Resistant Paint) -The exact same used for military vehicles. You know… Tanks and Humvees…
• Weight: 30 Lbs

Tab 2
Power: 60 Watts Tube
Output Tube Type: 6L6
Class: AB
Preamp Tube Type: 12AX7 (phase inverter 12AT7)
Dirt Channel: Gain, Volume (uses preamp of clean channel)
Clean Channel: Gain, Volume, Bass Depth, Mid, Treble Contour (vintage American Clean)
Master Volume: Yes
Volume Boost: 8db Boost
Master Reverb: Yes
Reverb Tank: Real Spring Reverb (Short Tank)
Effects Loop: Yes
Speaker Outs: 4, 8, and 16 Ohm
Power Cable: Detachable 12' IEC
Footswitch: Two button lighted switch. (Dirt, Boost)
Input: 120V AC power.
Fuse: 3.15 AMP Mains Fuse (Yes, there's supposed to be an "s" in Mains…. it's a technical thing, y'all….)

Chassis: Galvanized Steel – MADE IN USA
Hood: Powdercoated Galvanized Steel with CARP™ (Corrosive Agent Resistant Paint) -The exact same used for military vehicles. You know… Tanks and Humvees… MADE IN USA
Handle: MADE IN USA
Knobs: MADE IN USA
Circuit Boards: MADE IN USA
Tubes: JJ/TESLA® MADE IN SLOVAK REPUBLIC
Transformers: Our output transformers are 75 watt transformers to avoid saturation. You will appreciate the sound!

Weight: 30 Lbs
Dimensions: 18" Wide, 13" High, 11" Deep

100% HANDMADE IN USA

Tab 3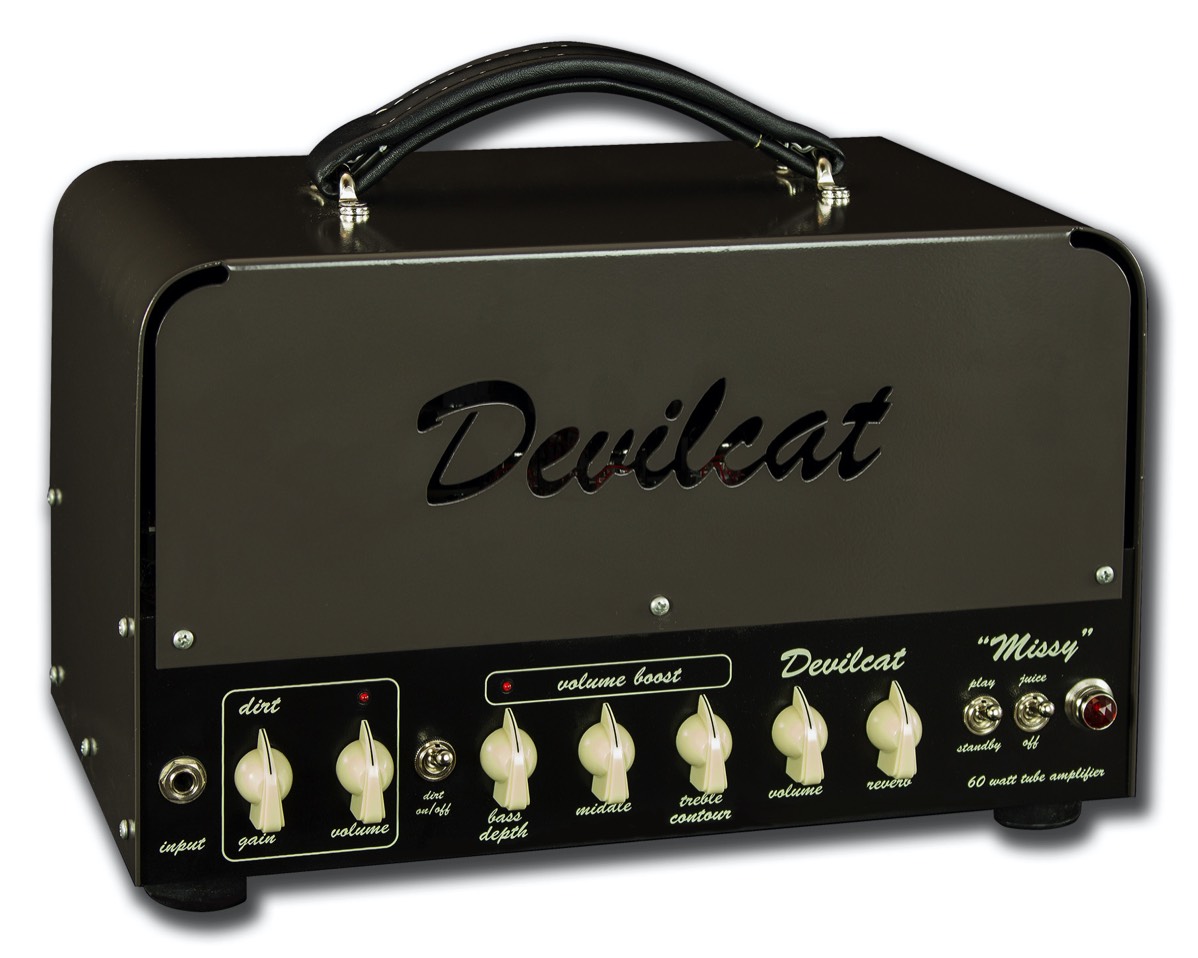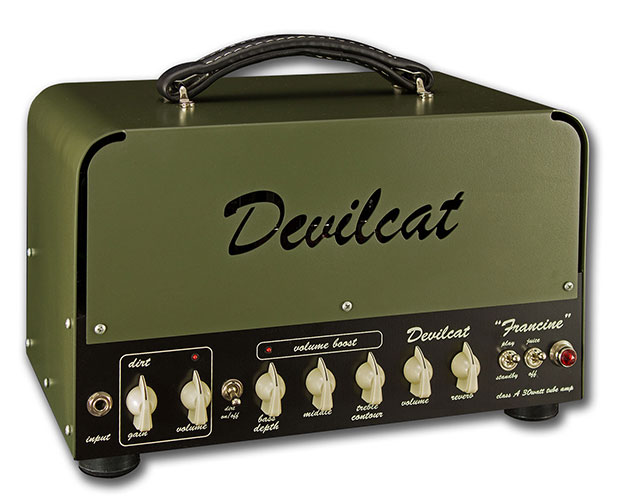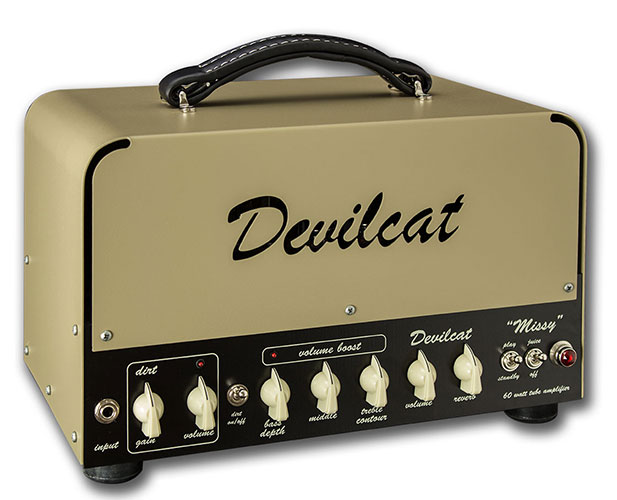 Tab 4
Tab 5
For Metal:
OH YEAH!!!!
Missy will get the tightest and heaviest gain of any of our amps! Just dial the dirt up and go!
You need cleans too? She's got 'em!
The boost will help your solo cut through the mix!
For Blues:
YES!
This amp responds more like a Class A amp than a Class AB. It's got a quick attack. You may like that.
The Dirt channel is like a nice stompbox built beautifully into an amazing amp! Be careful though, you dial the dirt in too far and it will bite you!
The boost may be just what you need to cut through those louder solos!
Did I mention that it has a really nice round breakup? Because it does.
For Country:
Depends on what type of country you play….
Doesn't break up like our Francine, but has tons of headroom on this clean! LUSH CLEAN TONES!
The dirt probably gets a little too dirty for you. This is a two channel amp with a boost. If you like a sweet clean but want to get dirty….then you're good to go!
For Jazz:
YES!
We gave this amp PLENTY of clean headroom!
It's the smallest and most powerful head we build—you'll appreciate that at Jazz gigs!