Available in Combo or Head
Overview
Specs
Colors
Video
Is it Right for Me?
Tab 1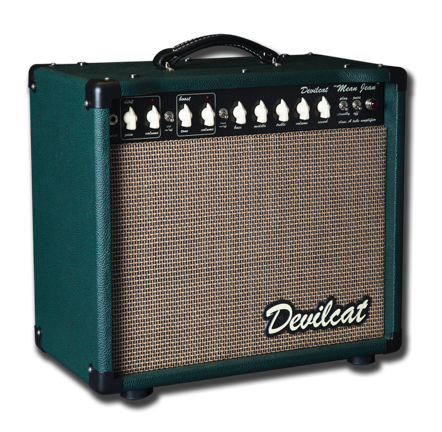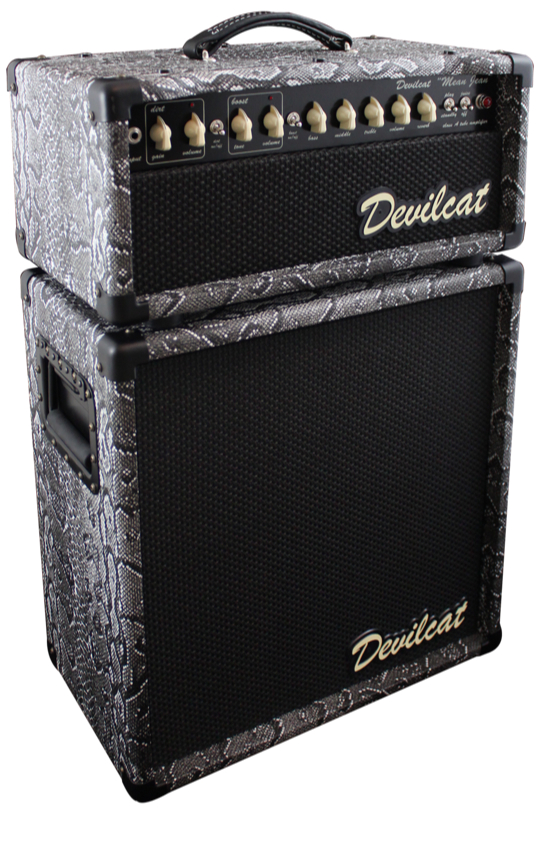 Shown in Python and Black


She's HERE!! The one you've been waiting for! The Mean Jean - she walks small but carries a BIG STICK! Here at Devilcat, we're not known for lunchbox amps (because we don't freakin' build 'em)! We build Ammo Cans, my man!! Still - We don't like the "one trick pony" approach to amplifier building….and we certainly won't start now!

So don't let this little beauty's looks confuse you. She lives up to her name! Here's the specs in a nutshell:

• 15 Watts 6L6 CLASS A tube power and tube preamp
• "Dirt" channel that adds extra gain, boost, or both.
• "Boost" channel that allows you to boost either channel (dirt or clean)
• Speaker Attenuator allows you to drop the wattage of the amplifier to ¼ power
• Classic Class A Distortion when overdriven
• Accutronics® spring reverb tank
• Tube configuration: 2 x 6L6GC (power), 4x 12AX7
• Galvanized Steel chassis and corrosion resistant hardware
• Jensen™ Falcon 12" speaker
• Foot switchable channel select allows the user to obtain all 4 channel options
• Self Biasing any 6L6, 6V6, or EL34 (for different response)
• Series Effects Loop
• Weight: 55 Pounds
• Available in combo or head / cabinet configuration
• Hand wired and 100% manufactured in our Statesboro, GA facility

Tab 2
Speaker Config: 1 x 12 in. design at 16 Ohm
Speaker: Jensen Falcon 12"
Power: 15 Watts Class A
Output Tube Type: 2 x 6L6 or EL34 or 6V6 (Self Biasing)
Class: A
Preamp Tube Type: 3x12AX7, 1xECC803
Dirt Channel: Gain, Volume (uses preamp of active channel)
Clean Channel: Gain, Volume, Low, Mid, High Cascading Channels allow you to stack the dirt on the clean channel
Master Reverb: Yes
Effects Loop: Yes
Power Cable: Detachable 12' IEC
Footswitch: Two button lighted switch. (Dirt, Boost)
Input: 120V AC power.
Fuse: 3.15 AMP Mains Fuse (Yes, there's supposed to be an "s" in Mains…. it's a technical thing, y'all….)

Chassis: Galvanized Steel – MADE IN USA
Panels: Powdercoated Galvanized Steel - MADE IN USA
Cabinet: Maple Plywood – MADE IN USA
Covering: Tolex – MADE IN USA
Handle: MADE IN USA
Grill Cloth: MADE IN USA
Knobs: MADE IN USA
Circuit Boards: MADE IN USA
Tubes: JJ/TESLA® MADE IN SLOVAK REPUBLIC
Speakers: Jensen® Made in Italy
Transformers: Our output transformers are 75 watt transformers to avoid saturation. You will appreciate the sound!

Weight: 54 Lbs
Dimensions: 20" Wide, 19" High, 11" Deep

100% HANDMADE IN USA
(Try to find another amplifier with this much from the USA)
Tab 3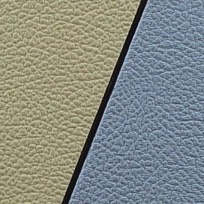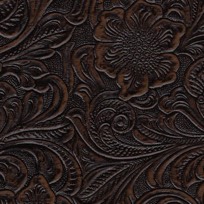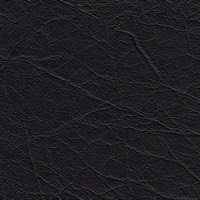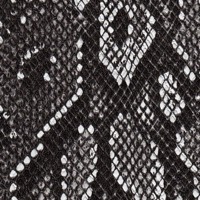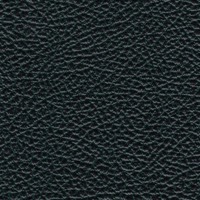 Tab 4
Tab 5
"I'm in a classic rock band and I like it clean and a little dirty":
Depends on your drummer…
The Mean Jean is designed to break up at lower volumes than the Mr. Terry.
This is a 15 watt amp is perfect for live gigs and in the studio. It will break up naturally and give you that edgier classic tone. Just make sure your drummer isn't ungodly loud!
For Blues:
YES!
The Mean Jean delivers great blues tones and has a sweet boost!
The Dirt channel is like a nice stompbox built beautifully into an amazing amp!
This will also break up at just the right volume to allow you to get a pushed tube overdrive.
For Country:
ABSOLUTELY!
Offers that nice break up (just over the edge) that country players dig!
Plenty loud enough for your live shows and has lots of twang to cut through that mix!
For Jazz:
Probably Not Your Thing, Daddy-O!
Breaks up at a lower wattage. Your hollowbody might be too beefy on the low notes for this girl!
For Metal:
DEAR GOD, NO!
Why are you even reading about a 15 watt amp if you're into metal?
Chris played this on a float once for a parade and it actually worked really well playing Irish folk songs with an electric guitar. Does that tell you anything?