Welcome to Devilcat Amplifiers!!
Affordable American Made Boutique Amplifiers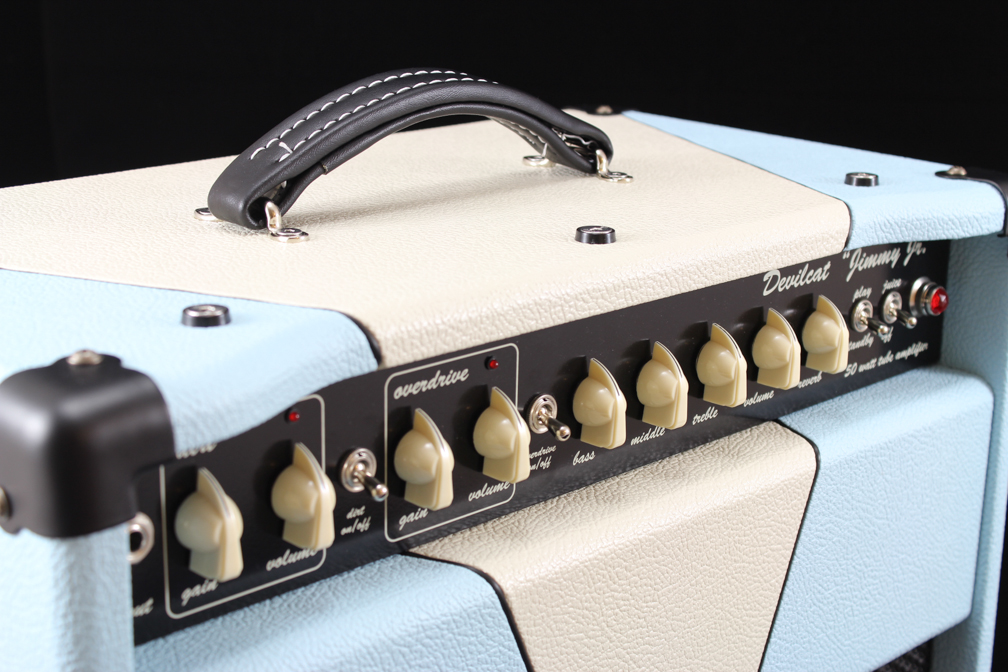 What they're saying about us…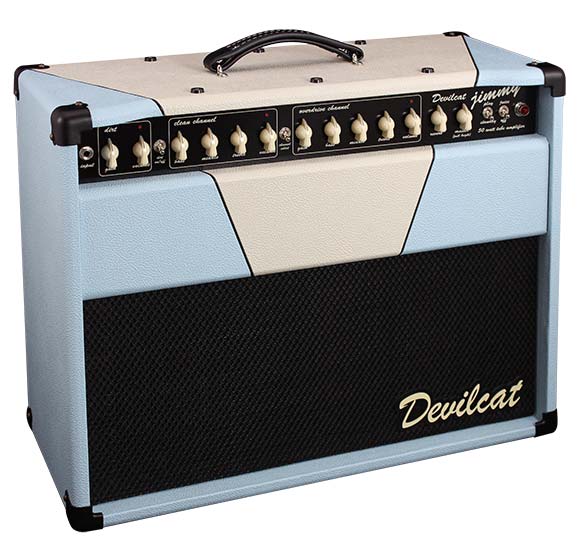 THE RIGHT STUFF!

Don't get caught on stage without the right ammo! Devilcat Amps are the perfect arsenal of warm cleans, vintage dirt, and crunchy gain. We don't build one trick ponies!

As working musicians, we want to build the amps that you can actually use in a live setting. Make sure you watch the videos to get a good idea of what these bad boys can do!

The Jimmy is a solid workhorse for the touring or gigging musician. And if you're a player who works across multiple genres, this combo can deliver. It's exceptionally pedal friendly and the effects loop is great for post-gain pedals. The clean channel is the stronger of the two, and probably the Jimmy's strength. But the Jimmy has brawn to spare and character to go with the muscle, which adds up to true versatility.
Matthew Holliman / Premier Guitar Magazine Jimmy Review Sept 22, 2013
I've never played any amp and found my tone right off of the bat. With the Jimmy, my tone was perfect from the first note.
Gordy Pettipas / Winner - Hutchinson Blues Guitar Competition
I built this amp for myself. It's got a vintage tone, smooth cleans, and a gnarly American high gain. It's the only amp I'll ever need.
Chris Mitchell / Founder of Devilcat Amplifiers